:: Klang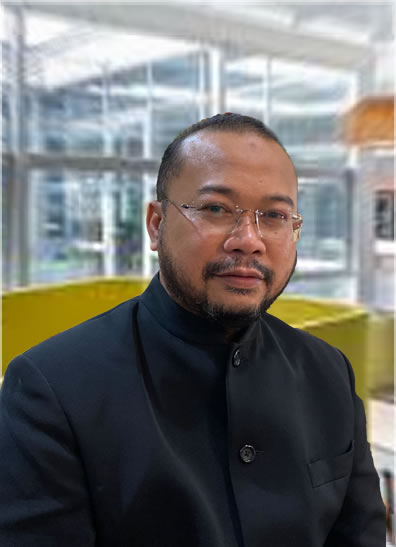 AZMAN BIN WAHID
Director
Graduated with a Bachelor's Degree in Estate Management with Honours from UiTM in 1994. His career in valuation started with Jurunilai Bersekutu, Kuala Lumpur from 1988 to 1989 as a Valuation Assistant. He is then moved to a newly formed company known as Akram & Co. Kuala Lumpur as a Valuation Executive from 1990 to 1991. After gaining some experience, he thereafter further his study in property valuation and management in ITM, Shah Alam and graduated in 1994.
After graduation, he has been appointed as Senior Valuation Officer in Kumpulan Jurunilai Sdn. Bhd of Klang Branch and then as Assistant Manager (Head of Valuation Department) until 1998. With all his experience and knowledge during managing and controlling the branch and trust from the management, he is then appointed as a Branch Manager and hold the position from 1999 until 2003.
In year 2000 he has passed and secured a license as a Registered Valuer and Estate Agent from the Board of Valuers, Appraisers and Estate Agents Malaysia with Registration number of V 544 and E 1563. In October 2003, with enthusiasm and support from family and friends, he and several partners have opened a valuation, property management, property consultation and estate agent company known as IPC ISLAND PROPERTY CONSULTANTS SDN BHD and become a Director of Klang Branch. During his services as a Registered Valuer since year 2000, he has been appointed as Assessor to the Judge in Shah Alam High Court and Temerloh High Court. Currently, he is also a director of IPC Property Management Sdn. Bhd., IPC Realty Sdn. Bhd and IPC Holding Sdn. Bhd. His experience in valuation covers wide range of valuation works from financial purposes to statutory valuations such as Land Acquisition, rating and property taxation.
Positions Held
1988-1989 : Valuation Assistant, Jurunilai Bersekutu, Kuala Lumpur
1990-1991 : Valuation Executive, Akram & Co., Kuala Lumpur
1993-1994 : Senior Valuation Officer, Kump. Jurunilai S/B, Klang Branch
1994-1998 : Assistant Manager (Head of Valuation Department) Kumpulan Jurunilai Sdn Bhd, Klang Branch
1999-2003 : Branch Manager, Kumpulan Jurunilai S/B, Klang Branch
Since 2003 : Director of IPC Group Klang Branch
Profesional Qualifications And Memberships
• Registered Valuer and Estate Agent with the Board of Valuers, Appraisers and Estate Agents, Malaysia (V 544 / E 1563)
• Advanced Diploma in Estate Management, UiTM