:: Melaka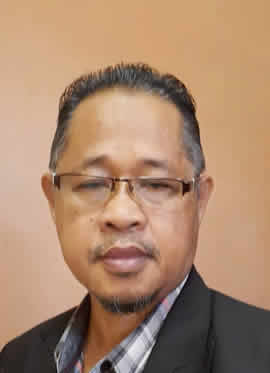 SABIYAR BIN MARTO
Director
Prior to IPC, he was with the Jabatan Penilaian Dan Perkhidmatan Harta (JPPH) (Valuation and Property Valuation Services) for 23 years. He served JPPH in various capacities namely Assistant Director General of Valuation, Director of Corporate Planning, District Valuer, Assistant State Director and Valuer. He was posted at various branches namely the Head Quarters, Melaka, Sabah, Pahang, Seberang Prai and Labuan.
During his tenure at JPPH, he was involved in the valuation for privatization of Kuantan Port, timber concession in Sabah, estate land, plant and machinery and other properties valuation. He also involves in the valuation for Government purchase of properties in Malaysia as well as in Kazakhstan, Geneva and Jeddah, Saudi Arabia.He was in the committee that negotiated purchase of properties by Government.
He represented JPPH in the privatization committee at the Privatisation Division of the Economic Planning Unit. He was sent on attachment with valuation firm Rolle in Wellington, New Zealand for plant machinery valuation. In IPC he conducted various valuation among other for Security Commission (SC),for mortgage purpose, land acquisition and other purposes.
Positions Held
1983-1994 : Valuation Officer, Valuation and Property Services Department, Melaka and Sabah
1994-1995 : Federal Territory Of Labuan Valuer, Valuation and Property Services Department, Labuan
1995-1996 : Valuation Officer, Valuation and Investment Unit, Kuala Lumpur
1997-1999 : Assistant State Valuation Director, Valuation and Property Services Department, Melaka
1999-2000 : District Valuer, Valuation and Property Services Department, Seberang Prai, Pulau Pinang
2001-2004 : Assistant State Valuation Director, Valuation and Property Services, Pahang (Acting State Valuation Director)
2004-2006 : Director of Corporate Planning, Valuation and Property Services, Putra Jaya
July 2006 : Dist. Valuer,Valuation & Property Services, Melaka
Since 2006 : Director of IPC Group Melaka Branch
Profesional Qualifications And Memberships
• Registered Valuer and Estate Agent with the Board of Valuers, Appraisers and Estate Agents, Malaysia (V 429 / E 1342)
• Bachelor of Survey (Property Management), UTM
• MSc Financial Decision Analysis, Portsmouth University, UK